JazzTurtle Creations has some of the most splendid art yarns worked in such artful ways. This Autumn Equinox Wreath is a splendid array of several fiber components.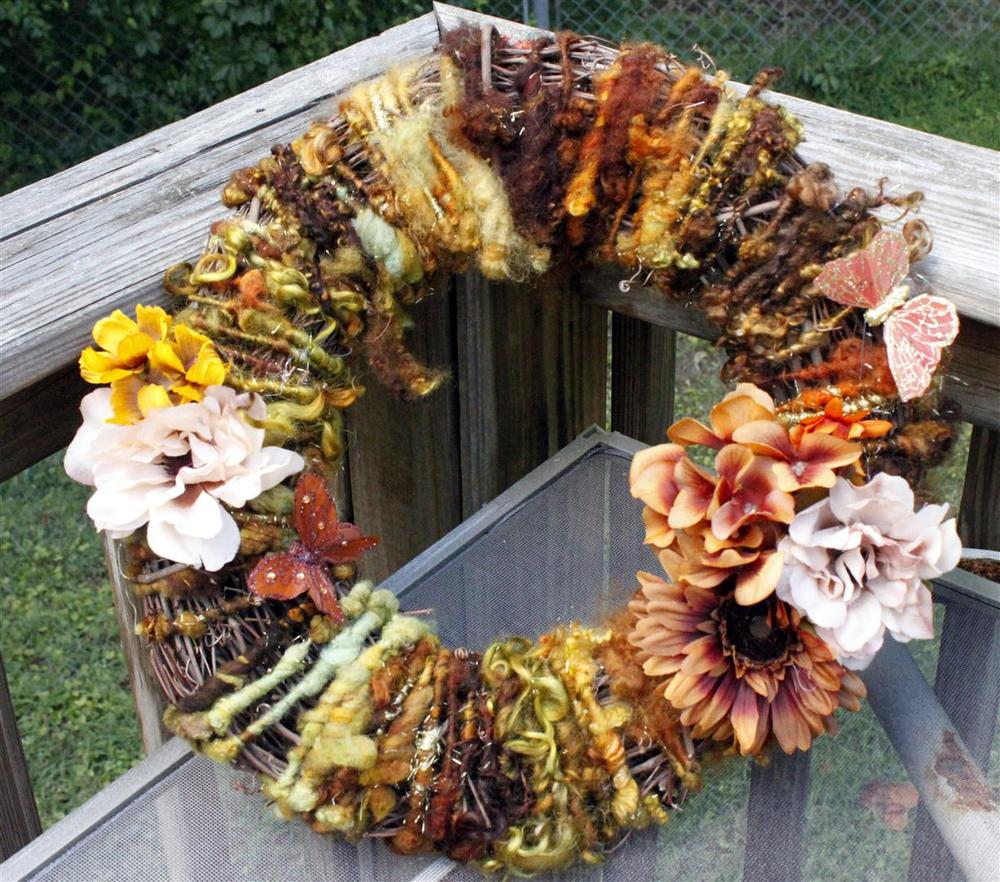 Autumn Equinox Wreath
Her Fireworks shawl is an amazing work of art with handspun art yarn. It's a very lovely piece.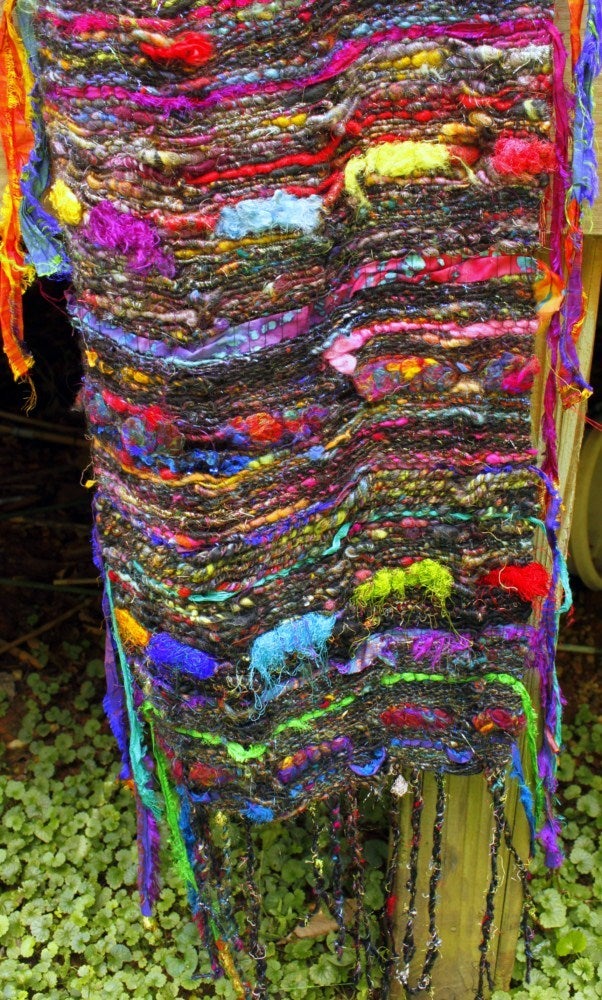 Fireworks handwoven shawl
I'm happy to show off beautiful works of fiber art. Not everyone gets a chance to see such things. Search engines can be so fickle.
Have a splendid weekend!